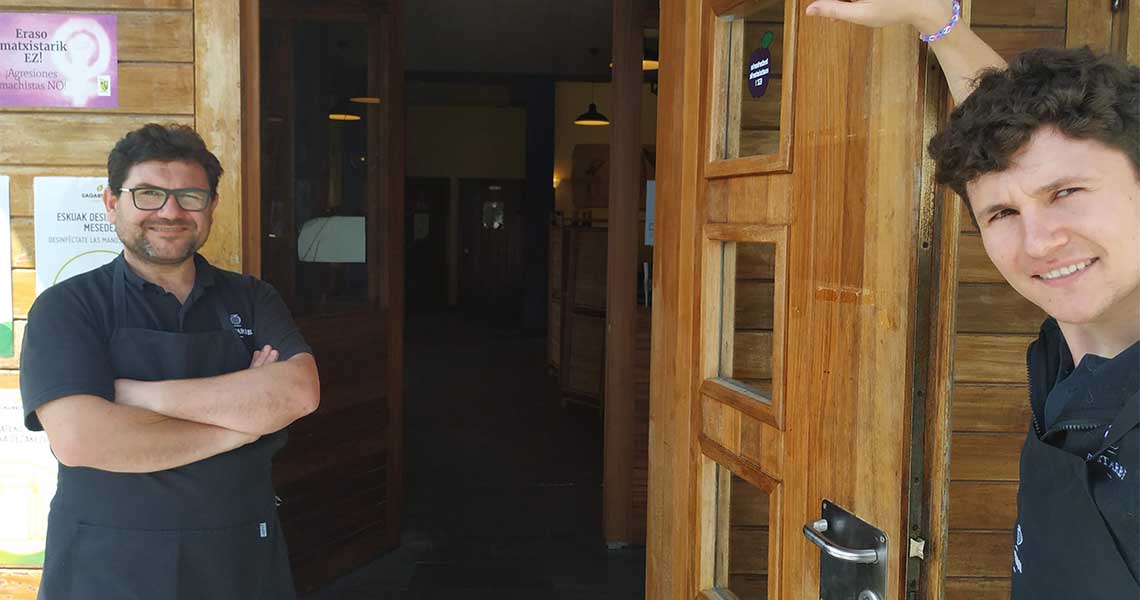 Basque Gastronomy
---
Basque gastronomy, we are Baserria
Baserria, (farm house) in Basque, means "towns of the forest". These traditional buildings were created to provide a family with the necessary space and tools to survive in the wild. Each of these buildings used to have the necessary hectares of apple orchard, vegetable garden and they use a "free forest" to get the necessary wood for fire and construction. But, instead of lonely buildings in the middle of the wild, these original buildings were organized in little towns, that provide the inhabitants with protection and support.
This idea of living in community that live in harmony with each other's and the nature is the base of our working philosophy. So, in Astarbe, we create our own Baserria, our own town formed by our producers and their farm houses. We are the roof of all our producers and the dinner room is the showcase of their products.
For us, this idea of the balance between the respect for nature and the survival of the families working and living from its fruits, is the core of our gastronomic project. All the producers work guided by the same philosophy roof and, our dinner room is the best showcase of their products. Seasonal product, made by local producers and creating community are the pilar of our project. You can find and meet the producers organized in our farm house part in the following link:
We organized our dishes in traditional-seasonal based menus. In this way, you would be able to taste the essence of our land following our recommendation. But, if you preferer to choose your favorite Basque dishes you would be able to do it thanks to the open choice section.
We open the dinner room from Thursday-Sunday. Lunch every day (13:00-15:30) and dinners from Thursday till Saturday (20:00-21:30). Book your table writing to astarbe@astarbe.eus or calling to +34 943 55 15 27.